According to the International Dyslexia Association (IDA), about 13-14% of the students in the United States qualify for special education. Roughly half of these students have a learning disability (LD). Of those with LD, 85% experience primary deficits in reading and language. Overall, between 15 and 20% of the general population display symptoms of dyslexia; the most common language based learning disability (https://dyslexiaida.org/dyslexia-basics/).
Clearly, these statistics from the IDA identify an immense need many of our students are facing. Our website is dedicated to this need—dedicated to you, your child, your friend's child or any student you may know who wants to learn to read. You and your students can experience renewed hope and success!! In addition, your student can become the uniquely gifted and successful individual he or she was born to be.
Interested?
Lets' get started with an introduction from a fellow traveler of yours…
We all know it, but rarely talk about it–for some, learning to read is difficult!  And, as you can only imagine, the struggle is real. We have been helping people learn to read for decades. Finally, we decided to not only tutor 1-on-1, but train others to teach people to read.
So, we at Reading Tricks want to walk you through each step of the process of learning to read OR teaching others to read by using the most effective tools available—the tools outlined in The Orton Gillingham Approach. These "multi-sensory" techniques can be used to teach anyone to read with great success; however, they are especially powerful in cases where reading is a challenge. Reading Tricks' goal is to take these proven methods and make them simple by guiding you through the process personally. We want to help you teach! Or if you need a 1-on-1 tutor, just let us know (Kathy@readingtricks.com).
HOW IT WORKS: Each day you will watch a qualified teacher explain how to teach your child, or student, with reading "tricks" or tools that we have personally and successfully used to help others learn to read and write. After a few introductions, and with your favorite drink or snack in hand, you can enjoy a familiar face walking you through the steps and helping you understand the tricky parts of the English language and how a young mind can decipher them.
Teaching learners who learn differently—people with learning differences, learning disabilities, dyslexia, dysgraphia, ADD, or any of the many other labels for those who find reading difficult (at least 20% of the population), can be an art. Despite the challenges, the persistence and patience needed, and the slowness of the process of learning to read, write or speak better, we can teach you how. Be patient, persistent, and positive; you can do this!!!
With our course you will:
Watch a daily video about what you are teaching.
Read the online lesson plan for the day.
Teach your student, son, or daughter.
Let's get to work (or play):
You don't have to look far to find people who struggle with learning to read—usually about one out of  five people. I have experienced this in my own family for three generations. My passion is to train a new generation of teachers, parents or caregivers to equip these struggling readers with the tools they need to be successful—yes, even in reading. What we are discovering more and more is that these often misunderstood students are NOT dumb, slow, or disabled; quite the contrary, they are usually highly intelligent and creative individuals. Unfortunately, it is our current system of education that is failing to teach them the way their brains learn. If these students can manage to hold on to their self-esteem in the midst of repeated failure, and until help arrives, they usually excel far beyond anyone's wildest dreams.
I have been teaching as a tutor and home school mom for thirty years. I know what these kids are capable of, and it is my passion to keep them from "falling through the cracks" of our current educational system, and ending up with low self-esteem and behavior issues, simply because they did not receive instruction in a way that they could learn.  As mentioned earlier, I have been teaching these students personally for a number of years, but my dream is to send this information far beyond the four walls of my small classroom. I want to teach others how to do this globally. Our vision at Reading Tricks is to teach reading skills and to reproduce teachers and trainers.
We provide online video with step-by-step training that you can use on DAY ONE. Then, on day two, you watch that video, etc. Our vision is to equip you to teach reading and writing successfully one step at a time. We walk this journey with you.
—Kathy Sieg
Kathy Sieg
Kathy Sieg, owner of Reading Tricks LLC, is not your typical educator. She educated four of her own children—some of them were struggling readers with dyslexia, dysgraphia, ADD and speech issues.  These children have become successful adults with strong self-esteem, excellent social and business skills, and academic degrees.
Kathy, a seasoned Orton- Gillingham tutor/coach, helps children, teens, and adults improve their reading, writing, and language skills.  More importantly, her students (and their families) grow in confidence and significance, leaving behind the fears and stress of failing and not being able to read fluently.
Kathy received her B.A. in Psychology from University of Mary Washington. She received her Orton-Gillingham training from Fran Bowman, an Orton-Gillingham Fellow.
Kat Nida
Kat Nida, one of our teachers at ReadingTricks.com, is the quirky, crazy member of our team. Kat has worked with children, teens, and adults since 2011—in America, China, and Ireland. Kat has a huge heart for families facing learning struggles, having seen firsthand the fears and challenges these families can encounter. Her heart is to help kids find the confidence to recognize their unique gifts and personalities. She does this by offering them the tools and skills they need to see that they can overcome their challenges… all the while being goofy, playing games, using accents, and building relationships along the way.
Kat is excited to be a part of this team and to help parents feel equipped to lead their kids on a journey to success.
Kat received her B.S. in Psychology and an M.A. in Human Services with a specialization in Marriage and Family Counseling. She received her Orton-Gillingham training from Fran Bowman, an Orton-Gillingham Fellow.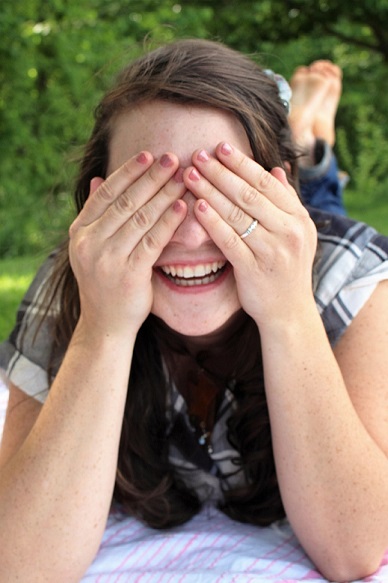 Amy Mastroianni
Amy has a teacher's heart and has been mentoring kids one-on-one since 2007. She enjoys spending time pouring into students and watching them grow. In 2011, Amy attended Orton-Gillingham training; she applied that training as a college student tutoring several students. In 2016-2017, she completed a year of teaching in a small private school where she was able to use the Orton-Gillingham approach with her students. Because of her impact on one of her student's reading success, that student continued O-G training with Amy even after Amy changed jobs. Amy is excited to be a part of the Reading Tricks team; she looks forward to influencing the growing number of students who want to read but struggle with reading.
Amy received her B.A. in Interdisciplinary Studies with an emphasis in Special Education.